· cheap fares, free mileage, free cancellation
· payment at pick up by card or cash, no deposit
· keine Stornogebühren, Zahlung bei Abholung 
Here are prices from 1-30 Days. If more than 30 days= Plase send us an email: info@munichcar24.de
Rental conditions
-Tank Full to Full, free mileage
-Documents: Driver license, Passport/ID
-Full Insurance: No Deposit
-If no full insurance: 1000€ Deposit
Minimum age: 21 Years
Possible Countries for entry: DE, AUT, IT, CH, FR,
BE, NE, LUX, DK, SL, Monaco, San Marino
Opening hours:
Mon-Sat: 7am-9pm
Sunday: 8am-9pm
Outside opening hour: 30 € surcharge
After your booking, you get shortly
confirmation by email
Our Office LOCATION
Munich Main Station
Arnulfstr. 6
80335 Munich
Tel: +498951265906
Mietbedingungen
– Tank voll bis voll, kostenlose Kilometerleistung
-Dokumente: Führerschein, Ausweis
-Vollkaskoversicherung: keine Kaution
-Keine Vollkaskoversicherung: 1000€ Kaution
Mindestalter: 21 Jahre
Mögliche Länder: DE, AUT, IT, CH, FR,
BE, NE, LUX, DK, SL, Monaco, San Marino
Öffnungszeiten:
Mo-Sa: 7-21 Uhr
Sonntag: 8-21 Uhr
Außerhalb der Öffnungszeiten: 30 € Aufpreis
Nach der Buchung, erhalten Sie umgehend
Ihre Bestätigung per E-Mail
Hier finden Sie unser Büro: 
HBF München
Arnulfstr. 6
80335 Munich
Tel: +498951265906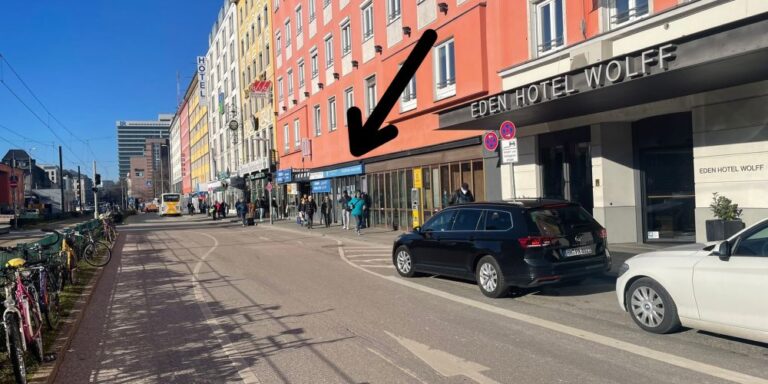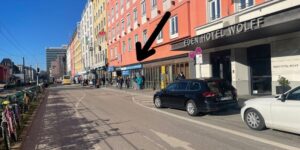 Top Service by MunichCar24 - Rent a Car
·Location direct on Munich Main Station
·Get your car very close to our office
·you get the car what you booked
· By request Hotel delivery in Munich
· new cars – all our cars have navigation
·deliver to your Hotel
Lage direkt am Münchner Hauptbahnhof
· Holen Sie Ihr Auto ganz in der Nähe unseres Büros
· Bei uns bekommen Sie genau das Auto, das 
Sie gebucht haben. Neuwertige Autos mit Navi
· Auf Wunsch Hotelzustellung in München

Opening Hours:
Monday – Saturday: 7am-9pm
Sunday: 8am-9pm
Munichcar24 – Rent a car our office Arnulfstr. 6
opposite Munich main train station north side
Across Munich and Bavaria  with your car rental from Munichcar24
Munich is a cosmopolitan city with a relaxed atmosphere. If you want to explore Munich on your own, you should start at the center of Munich, Marienplatz and from here you can start a city stroll that takes you past the well-known sights of the city.
It's also worthwhile renting a car.
Munich can be experienced so easily beyond the city limits and you can quickly reach the most popular attractions and because that book a Munich rental car and discover one of the most interesting cities in Germany. Thanks to the world-famous Oktoberfest, Munich is so much more than the legendary beer halls.
Munich has a lot to offer and luxury shops and extensive parks to modern museums and the old town. Whatever leads you to "Munich", a Munich car rental makes it easy to explore the area and its a short drive to Schloss Neuschwanstein. Book at Munichcar24 Rent a Car and we will provide your car.
Due to our central location at Munich Central Station you can reach us quickly and very easily.
Whatever your plans are, if you book a car through our Rent a  car rental company, you have the freedom to carry out your individual journey according to your schedule. To Rent a Car  in Munich became easy with Munichcar24, and because we rent cars without a credit card.
Munich the Bavaria Wordcity
The green city of Munich has much to offer and throughout the city there are a variety of parks and green areas, which guarantee local recreation for residents and visitors. Legendary is the sprawling English Garden right on the Isar. Extensive walks are just as possible as a visit to the Chinese Tower, a 25-meter high wooden building in Asian style.
Also recommended is the Nymphenburg Palace, one of the largest royal castles in Europe. Drive with your new Rental car from Munichcar24 to the Munich classics such as the Marienplatz and the New Town Hall or the Frauenkirche, the Pinakothek der Moderne should also be on your list. In Maxvorstadt, you will soon see four different museums at once – from applied art to the Bavarian State Painting Collection.
Quer durch München und Bayern mit Ihrem Mietwagen von Munichcar24
München ist eine Weltstadt mit entspanntem Flair. Möchten Sie München auf eigene Faust erkunden, sollten Sie am Mittelpunkt Münchens beginnen, dem Marienplatz. Von hier lässt sich ein Stadtbummel starten, der Sie an den bekannten Sehenswürdigkeiten der Stadt vorbeiführt. 
Auch lohnt es sich, ein Auto zu mieten- Rent a Car in Munich: München kann so bis über die Stadtgrenze hinaus ganz ungezwungen erlebt werden und Sie erreichen schnell die beliebtesten Attraktionen.
Buchen Sie einen Mietwagen in München und entdecken Sie eine der interessantesten Städte Deutschlands. 
Dank des weltberühmten Oktoberfestes ist München so viel mehr als die legendären Bierhallen: Von den Luxusläden und weitläufigen Parks bis hin zu modernen Museen und der Altstadt hat München viel zu bieten. 
Was auch immer Sie nach "Munich" führt, eine Münchener Autovermietung macht es leicht die Umgebung zu erkunden wie z. B. das Schloss Neuschwanstein. 
Buchen Sie bei Munichcar24 Rent a Car vor und wir werden Ihr Auto bereitstellen.  Durch unsere Zentrale Lage am Hauptbahnhof München erreichen Sie uns schnell und problemlos.
Was auch immer Ihre Pläne sind, wenn Sie durch unsere Autovermietung ein Auto buchen, haben Sie die Freiheit Ihre individuelle Reise nach Ihrem Zeitplan durchzuführen. Rent a Car ist in München durch Munichcar24 einfach geworden, da wir auch ohne Kreditkarte Autos vermieten.
Das grüne München hat viel zu bieten und im gesamten Stadtgebiet gibt es eine Vielzahl an Grünanlagen und Parks, die Naherholung für Bewohner und Besucher garantieren.
München die bayerische Weltstadt
Legendär ist der weitläufige Englische Garten direkt an der Isar. Ausgiebige Spaziergänge sind hier ebenso möglich wie der Besuch des Chinesischen Turms, eines 25 Meter hohen Holzbaus im asiatischen Stil. Ebenfalls zu empfehlen das Schloss Nymphenburg, eines der größten Königsschlösser Europas.
Fahren Sie mit Ihrem neuen Mietwagen von Munichcar24 zu den München Klassikern wie dem Marienplatz und dem Neuen Rathaus oder der Frauenkirche sollte auch die Pinakothek der Moderne auf Ihrem Zettel stehen. In Maxvorstadt, bekommen Sie gleich vier verschiedene Museen auf einmal zu sehen – von angewandter Kunst bis hin zur Bayerischen Staatsgemäldesammlung.